Service
Imagine it is Friday afternoon. Your system has broken down and it needs to be fixed…NOW!!! The last thing you want to be told by your service company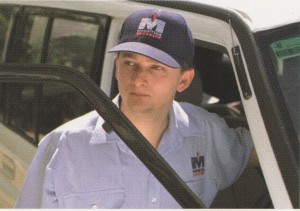 is that the next available service call can be arranged for early next week, maybe…
Make one call to Magnitude Security and feel reassured with our on-site technical response within 2 hours.
Our service vehicles are equipped with spare parts to allow the more common repairs on the first visit. Technicians have most manuals for most Alarm System, Access Control Systems and CCTV Camera Systems and at our workshop we keep spare parts to perform at least temporary repairs to most installations.

We are on call 24/7 and respond to the more urgent calls usually within 2 hours.
Maintenance
Preventative maintenance is the best way of ensuring your system performs to the manufacturers' specifications and your expectations. Just like a car, boat or any critical asset, sophisticated electronic systems need regular

service to maintain the Peace of Mind and Security they offer you, your family, your company and your customers.
Through our Routine Maintenance program, we will conduct regular reviews of your system and report on any potential or current issues affecting the reliability and performance of your system.
Contact us now or book online and we'll arrange a comprehensive inspection of your system with a full report.